By Lauren Paige
The slow cooker is always a friend in the kitchen. On those days when you're trying to ensure a clean and comforting meal makes it to the table, just remember you're just a timer away from dinner with these clean slow cooker recipes. From a saucy sesame chicken dish to a homey chicken noodle soup, here's some inspiration to get those slow cookers going. 
It's take out, made easy with this crockpot sesame chicken dish. Throw all of the ingredients into your slow cooker and have dinner ready in no time. Served with brown rice and steamed broccoli it's a quick and clean do over on everyone's favorite delivery.
Who knew you could make lasagna in a slower cooker? Sunday lasagna has never been easier or faster than with this slow cooker recipe. This cheesy veggie-packed Italian specialty relies on big planks of eggplant for the base and tastes just as good as a classic lasagna but with no need to pre-cook noodles. It's so good even Garfield would approve. 
With a soothing, flavor-packed broth made in the slow cooker, this vegetarian soup is the one to reach for when you need something comforting and restorative. Make a big batch and enjoy this over the course of the week. Soba noodles help make it hearty, but a big handful of spinach into the bowl before you adding the broth makes it even more nourishing.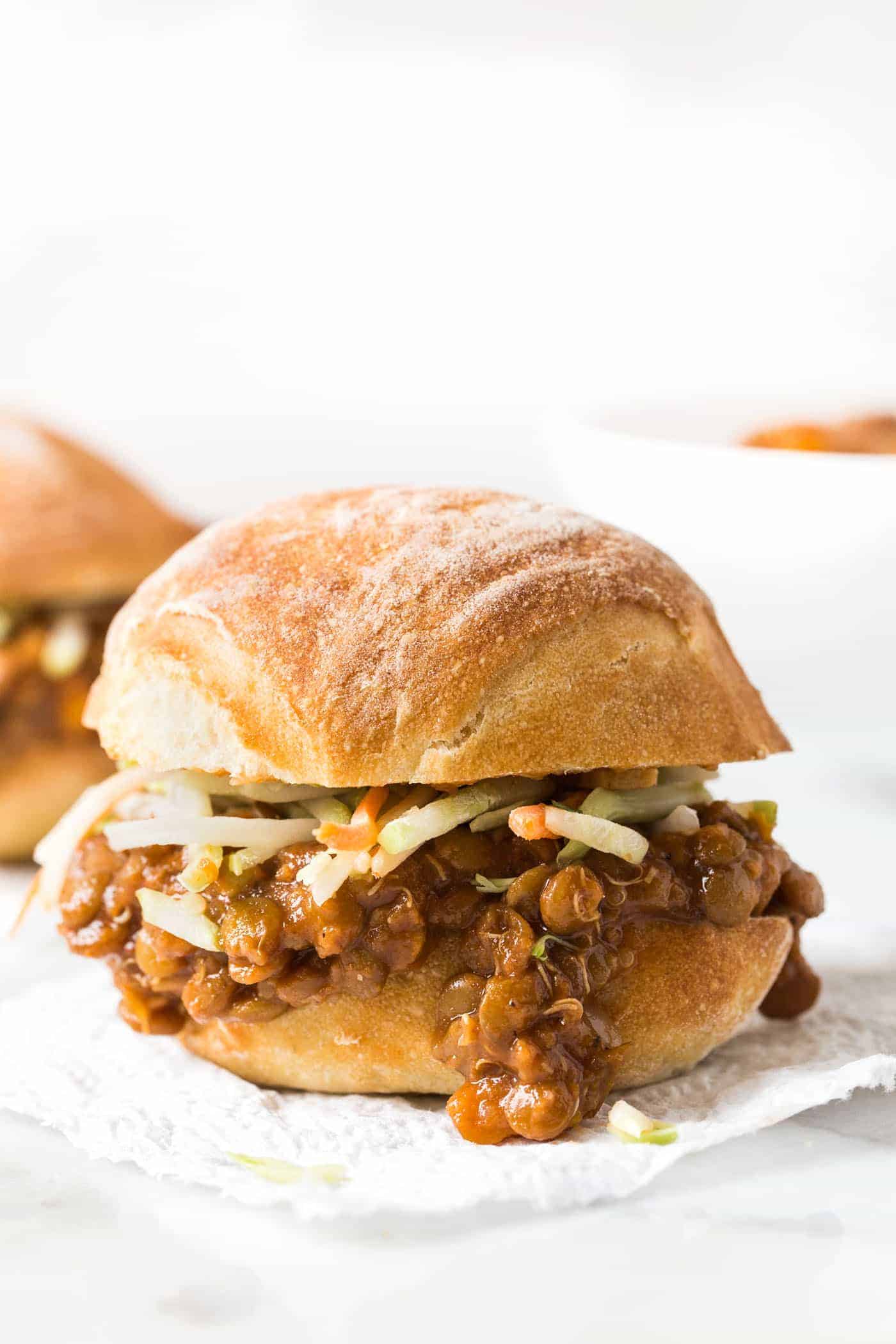 A plant-based twist on a comfort classic, these lentil sloppy joes are loved by vegetarians and meat eaters alike! This dish of hearty lentils cooked in a spicy, tangy sauce becomes ultra satisfying when sandwiched in between your favorite bun. This plant-rich meal is packed with a ton of flavor, fiber and protein and can be cooked in just one pot. 
Chicken Ropa Vieja slowly stewed with tomatoes, peppers, onions, and spices makes this shredded chicken dish a family favorite. It packs up great, which means it's perfect for meal prep. Use it all week on top of your salads, in soups or grain bowls, or wrapped up in a grain-free tortilla.
Learn How To Meal Prep & Batch Cook With Us! Discover a simple strategy for meal prep that will show you how to cook once, with just a few simple ingredients in your pantry, and have a variety of healthy, delicious meals for days. Click Here to Register!